Level up your family and marriage by learning how to build a multi-generational family team on mission
Twelve Months. A Better Family & Marriage
Homeroom is a one year, online family and marriage mentor program that teaches you how to build a multi-generational family and marriage team on mission through actionable steps, deep insights and communal action.

12 Live Family and
Marriage Webcasts
Each month, the Bethke's and Pryor's will teach a live lesson based on that month's marriage theme.
Content and Help Every Week
Every single week, you'll get coaching, help and behind the scenes content that will help you on this journey. You'll receive behind-the-scenes videos of both families and how they do a particular family skill and a PDF with workable action steps and teaching.

You will have direct access to Jeff and Alyssa and Jeremy and April through a private Facebook group with them, live Q&As with members only and more.
Twelve Month Marriage Curriculum
A simple step-by-step roadmap to a thriving and enjoyable marriage!
Creating a team culture in your marriage and family.
How to cultivate a rhythm that gives your marriage and family life every single week.
Finding and beating the common breakdowns in the family.
Developing a system for infusing your home and marriage with Scripture, truth and Jesus without feeling.
Overcoming parent/child training challenges.
Understanding and finding your marriage and family "assignment" or calling.
Expanding your family's territory.
Creating foolproof systems for the home.
Learning to live in God's design for husband and wife; and children with a model where everyone flourishes.
Cultivating moments and markers throughout the year for your family and marriage the become the anchor for
Learning to have awesome fights that take you forward, not backward.
Crafting an annual family and marriage summit that is life-changing.
"One of the best tools we've seen! Whether you are engaged and moving toward marriage, just getting started, or have years together as a couple, this will add value to your relationship. We are thankful to have played a small role in this important teaching that will help so many couples."
Craig & Amy Groeschel Founders of Life Church and Authors From This Day Foward
"Being intentional leads to discovering the incredible. It's true for just about pursuit, but it's the secret sauce for lasting relationships. I'm so thankful Jefferson and Alyssa are helping all couples, new and seasoned, discover the creative and transformative power of intentional love."
Lysa Terkeurst #1 New York Times Best-Selling Author of Uninvited
"A happy, healthy marriage is the best gift you can give your children, so making sure you have a love that lasts is worth every bit of time and effort you put into it. This is such a great resource for marriages at any season, or even for young couples as they prepare for marriage. I'm thankful Jeff and Alyssa had the heart and vision to put this together and am thrilled to be a part of it."
Korie & Willie Robertson
"From the moment Zac and I sat across the table from Jefferson and Alyssa we could not believe their wisdom. They are clear on the essential things in life. God is real and dear to them, and family and friends are the center of the way that express God's love to the world. They are people we learn from."
Jennie Allen Founder of IF Gathering
"A game changer for marriages, young or old, or even couples headed towards the path of marriage one day. Jeff and Alyssa have put together an incredible and timely resource to help marriages go the distance. We were so thrilled to be a part of it and know it will help so many couples."
Drs. Les & Leslie Parrott #1 New York Times Authors of Saving Your Marriage Before It Starts
Enrollment Closes February 24th 2019
Monthly Live Family and Marriage Webcasts
Action Starters, Content and more each month
Q&A's monthly with the Pryor's and Bethke's
Private Homeroom Facebook group with the Bethke's and Pryor's
Weekly Encouragement and life giving challenges
Discounts of all Family Teams Products
Average Cost of Counseling
Average Cost of Eating Out Per Month
PAY UPFRONT
(2 MONTHS FREE)
Meet the Pryors & Bethkes
We believe most marriages & families are living in a failed experiment
About 200 years ago, the West radically altered and shifted what it meant to be in a marriage or family. Since then, the statistics of fatherlessness, divorce and overall marital and familial health has shattered. We think there's a better way and it goes all the way back to Abraham. The Scriptures show us that marriage and families are one of God's primary vehicles to bring blessing and restoration to the world. And to do that, He wants us to build a strong multi-generational family team on mission.
The Pryor's have been living in this framework for over two decades now. They have taught, spoken and written on it for about that long, as well. Through them, and the call back to God's true design for family, thousands have had their families radically altered and turned upside for the better all across the nation, the Bethke's included.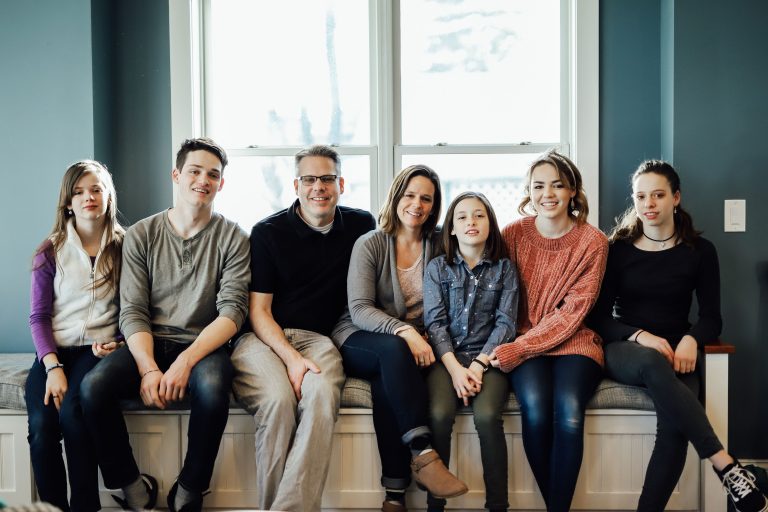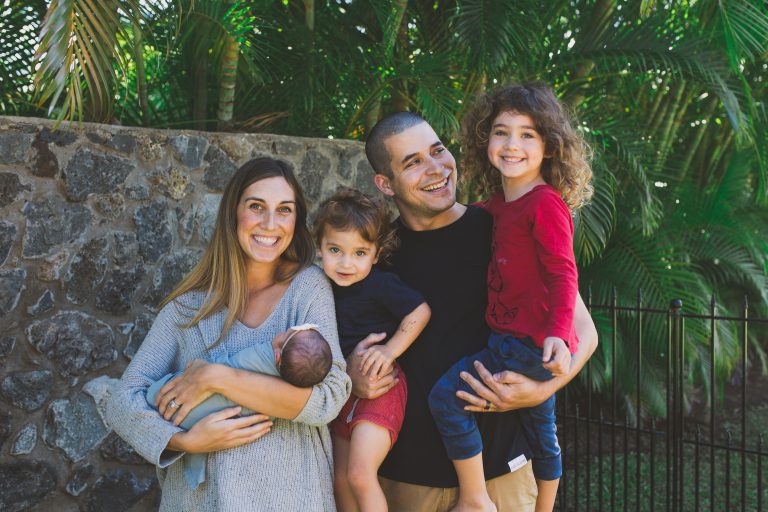 Frequently Asked Questions